Secure Solutions LLC Seeking Operations Manager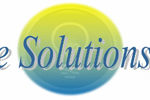 We are currently looking for an energetic and motivated Operations Manager to play a pivotal role in the continued success of our company. The successful candidate will be well versed in the management of multiple areas — specifically within REO/PFC Property Preservation Operations. The Operations Manager will play a leading role in the day to day operations of the company.
Candidate will be responsible to oversee the budget provided to them of the different divisions by controlling costs in time, material and over-all payroll which will allow them to keep the organization on track financially. It is preferred that the candidate is on top of all business reports, business studies and the industry to ensure that we are using methods such as cost-benefit analysis to improve efficiency. Operations Manager will set and enforce goals and objectives/policies for various departments.
Excellent communication skills are required in order to help the different parts of the company work successfully together. Facilitate communication between the Client for resolution of escalations. Resolve disputes or disagreements. The Operations Manager will work closely with the Upper Management to ensure a smooth transition in and continued success for the company. Relocation will be required to our New York headquarters.
Responsibilities:
•Assist with day to day operations of our Delmar Office and Selkirk Shop Locations
•Be able to analyze, strategize, and implement cost strategies that will improve/streamline our current processes and/or cut waste
•Drive strategic initiatives and programs that advance growth and promote cost savings
•Ensure team compliance with all policies and procedures
•Develop team to solve day-to-day operational issues and communicate frequently
•Motivate Team to achieve production goals
•Build Team capability through employee relations, hiring, training, and communicating
•Develop and enact cost-saving procedures to eliminate operational waste, thereby increasing our revenue and our ability to run as efficiently as possible
•Oversee and manage highly prioritized projects and key initiatives
•Oversee and manage the daily distribution of work and the current workloads. Ensure there are adequate project support and material in order to complete work in a timely fashion. Also, be able to fluctuate those projects based on seasonal demand and coverage
Position Requirements:
•Bachelor's Degree preferred (Business or Operations Management preferred)
•Previous Experience in Real Estate Owned, Pre-foreclosure, Bank Owned Asset Management, Default Servicing is a huge PLUS
•Minimum five years of industry experience
•10+ years of operational management of a 10+ million-dollar company
•Highly analytical, critical thinking and problem-solving skills
•Superior leadership skills with the ability to work cooperatively in a team environment
•Effective written and verbal communication skills, interpersonal skills, presentation skills and demonstrated ability to interface at all levels of the company
•Demonstrated success in driving high performing teams
•Demonstrated ability to deliver results, make an immediate impact, and maintain a professional atmosphere and attitude within the company
•Knowledge of standard financial processes and budgeting, with solid business acumen
Core Responsibilities:
•Manages the budget of divisions to ensure that costs are maintained as projected and work with the CFO when there are issues of the same
•Manages the operations of SS ensuring effective communication and performance across all divisions
•Manages Inter-Departmental Communication
•Manages Client/Customer Escalations/Issues
•Monthly/Quarterly/Annual Reporting to CEO/COO/CFO
•Manages the Support Services
•Gain a thorough knowledge of current business operations in order to be able to answer or solve any query related to the process of the company
•Communicate effectively with employees, their bosses, the Client as well as contractors as necessary
•Formulate effective policies that lead to business growth by understanding the company's financial performance
•Know the industry, know what drives the industry and the services that we offer to allow for a general understanding of what improvements could be made as well as implement through to success.
•Direct and Track Employee Performance
Job Features
| | |
| --- | --- |
| Job Category | Seeking Employees (W-2s) |
| Contact Name | Jo Wiltsie |
| Contact Email | jwiltsie@secure-solutionsllc.com |
| Contact Phone | 518-598-4469 |