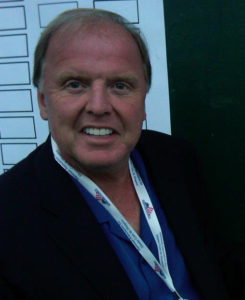 James R. Duncan Memorial Scholarship
This scholarship is given in honor of James R. Duncan, long-time NAMFS member. James established Metro Nationwide and continued operating for several clients, establishing a reputation for excellence in service. He acquired and shared valuable knowledge with others as an industry leader and supporter of preservation contractors within NAMFS.
James was a great friend to many industry associates. James loved all sports and golf in particular. James had a passion to help others, make a difference, make life better, and he did! In his memory, this scholarship provides financial assistance to qualified students since 2013.
This scholarship, in the amount of $1,000, will be given annually to a qualifying student who best demonstrates their ability and passion to make a difference in life.
Congratulations to the following Scholarship recipients.
2018 - Charles B Sockol V
2016 - Sara Laliberte
2014 - Raquel Lauren Fricker

2017 - No Recipient
2015 - Richard Harrison Ancel
2013 - Luke Phillip
Mission
The NAMFS Foundation, Inc. is committed to educate, inform, and improve practices within the Mortgage Field Services Industry.
Vision
To develop and implement positive, cohesive industry standards, through education and certification, that will impact the Mortgage Field Services Industry long term, bringing the community together.
Goals
Cooperate with public and private agencies in the establishment of sound field service practices encouraging ethical business practices, and developing and implementing Best Practice Guidelines for the industry.