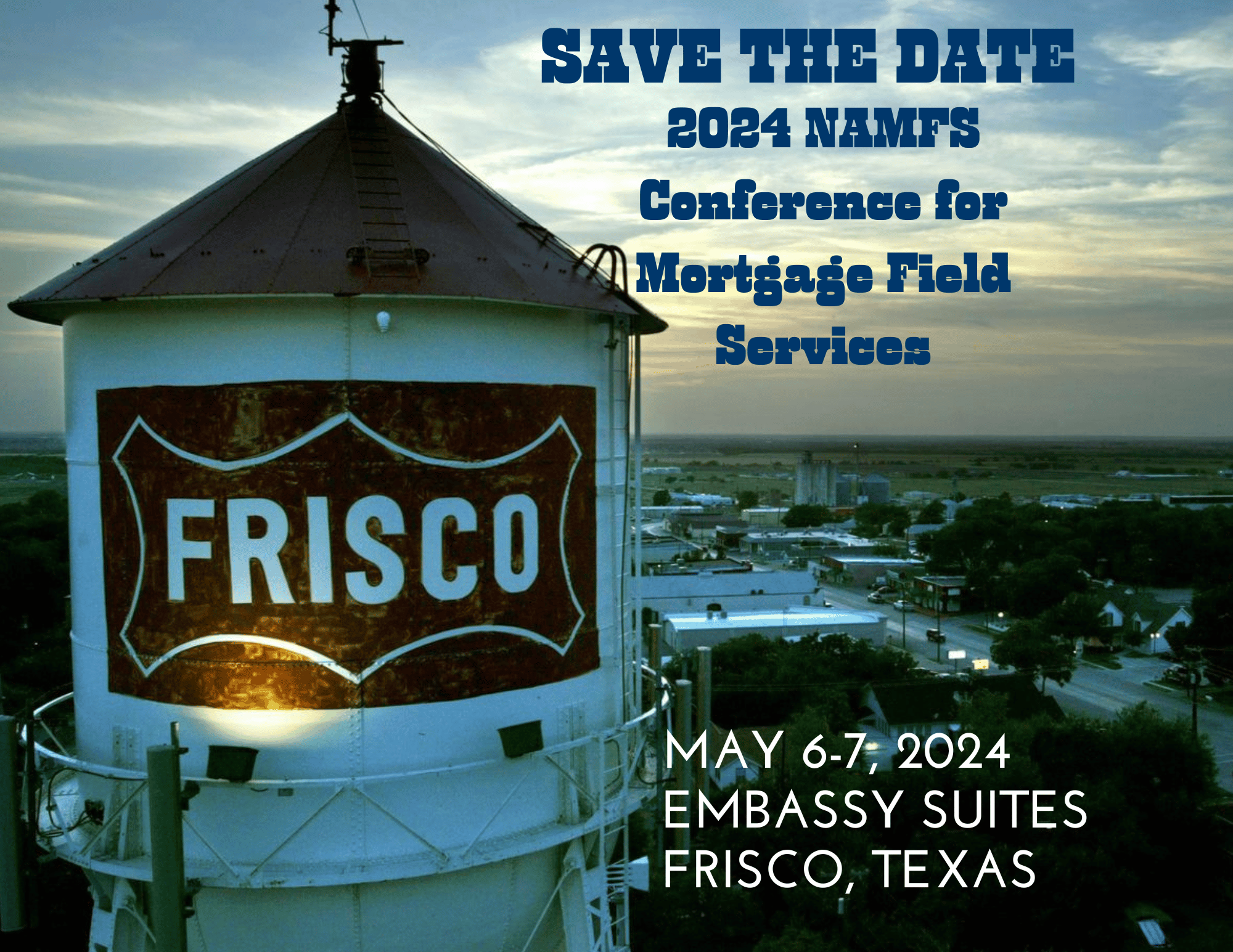 2024 NAMFS Conference Registration Is Open
The 2024 NAMFS Conference for Mortgage Field Services is being held May 6-7 at the Embassy Suites Frisco in Frisco, Texas.  Verisk is our 2024 Co-Host Sponsor and conference content will start at 1pm on Monday, May 6.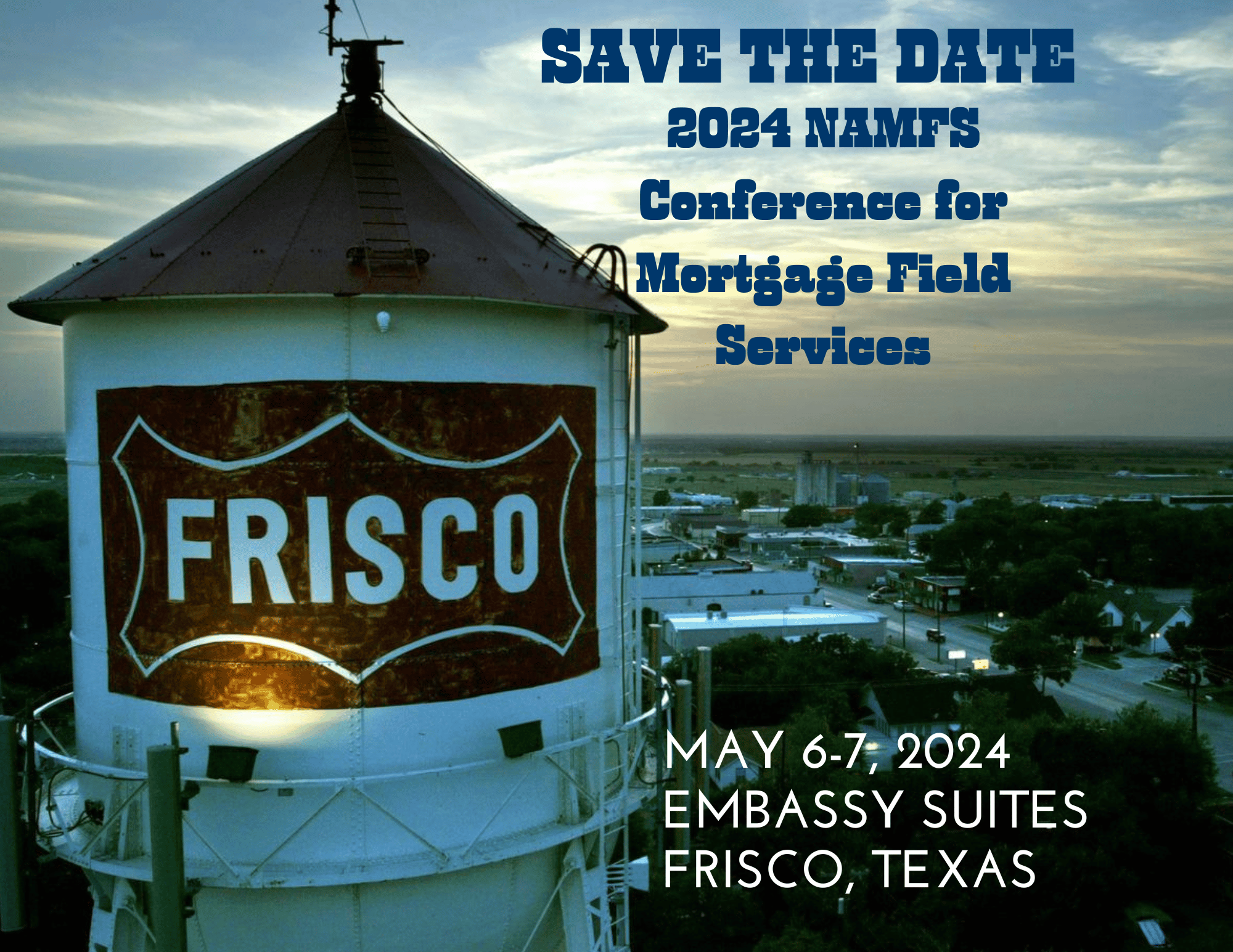 NAMFS Industry Pricing Initiative Update
To Mortgage Field Services Providers:
NAMFS has compiled a timeline for Year 2 of the Industry Pricing Initiative.  We are pleased with the discussions that have taken place with the Investors/Insurers of the industry and look forward to additional progress as we begin 2023.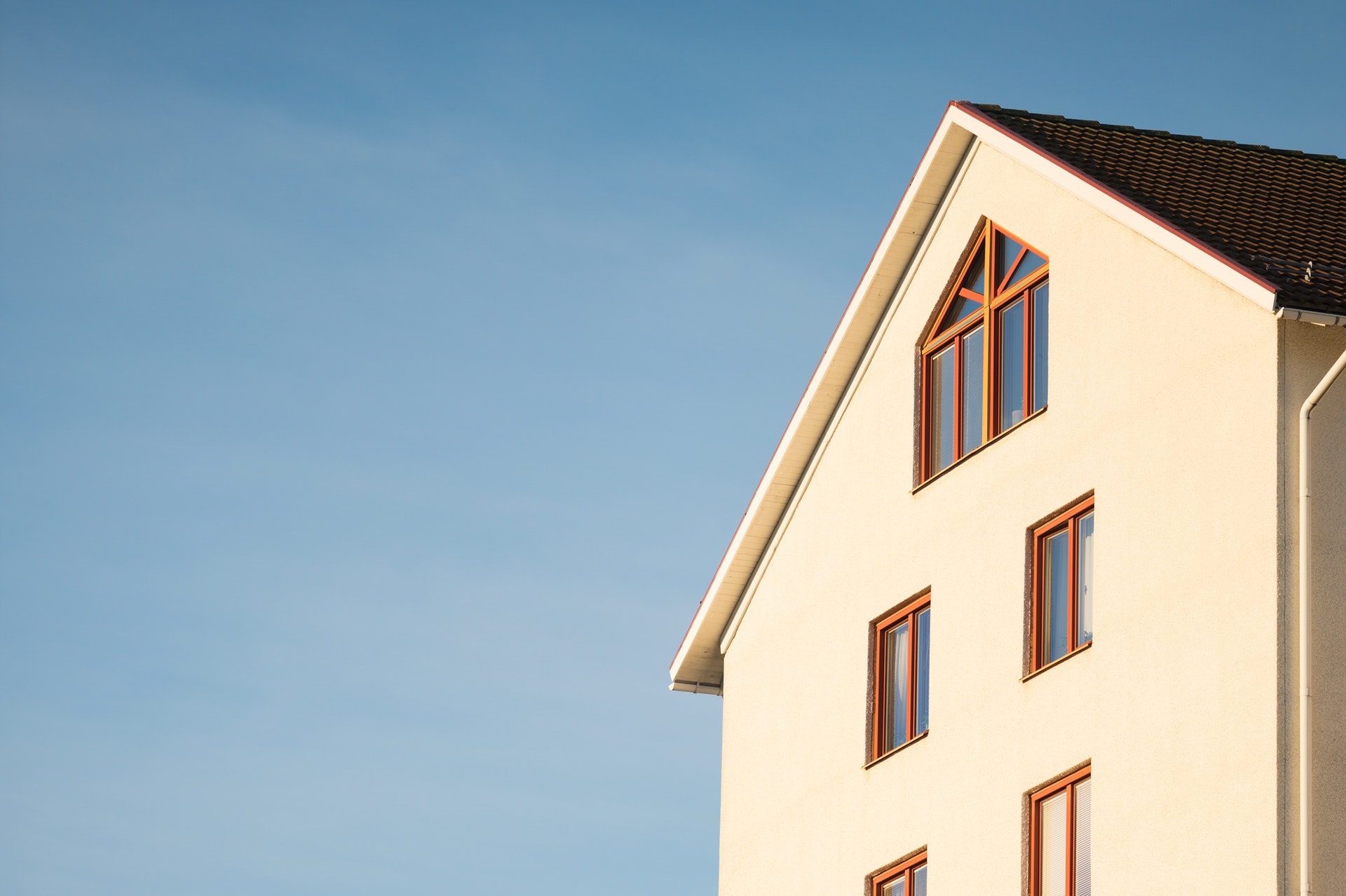 Uniting the Mortgage Field Services Industry
Founded in 1988, The National Association of Mortgage Field Services was created to provide its membership with a voice to all parties within the Industry. Members include Servicers, National Field Service Providers, Inspectors, Contractors and those offering industry-specific services.
NAMFS has expanded initiatives to include: Educational Opportunities, Networking Events, Communication & Industry Solutions.
NAMFS is pleased to share that on November 14, HUD published their Mortgagee Letter, ML 2023-20. Included in this update are increases to expense reimbursables for vacant property inspections, as well as, Initial and Follow-Up Occupancy Inspections. These Inspection allowables align with Fannie Mae's March 2023 and Freddie Mac's August 2023 announcements. These alignments in pricing were a key component…
Read More