NAMFS 2019 has everything for the mortgage field services professional!
7:00 AM – 1:00 PM
John Ward Memorial Golf Outing
7:00 AM – 1:00 PM
NAMFS Gives Back
12:00 PM – 5:00 PM
Opportunity Expo Setup (Exhibitors Only)
4:00 PM – 6:00 PM
NAMFS Board of Directors Meeting (Board Members Only)
5:00 PM – 9:00 PM
Registration Opens
6:00 PM – 9:00 PM
Welcome Reception
7:30 AM – 8:30 AM
Business Breakfast
8:30 AM – 9:00 AM
Opening Session & Welcome
9:00 AM – 10:00 AM
MINDSET MAKEOVER - Kenny Chapman

10:00 AM–4:00 PM
Opportunity Expo
10:50 AM–11:20 AM
Focusing on Compliance
Property Pres Wizard
11:30 AM–12:00 PM
Messaging & Collaboration
EZ Inspections
12:00 PM–1:15 PM
Networking Lunch
1:20 PM–1:50 PM
Tech Demonstration
2:00 PM–2:30 PM
A Quality Roadmap
National Field Representatives
2:40 PM–3:10 PM
Follow the Blueprint Series: Government Contracting
Allied Supply Chain Support & Services
3:20 PM–4:30 PM
A Conversation with Craig Lewis of GigWage
4:30 PM–5:00 PM
Awards & Recognition Session
7:30 AM- 8:30 AM
Business Breakfast
8:40 AM- 9:40 AM Keynote
HOUSING 2.0 - Rick Sharga

9:50 AM- 10:50 AM
The 2020 Industry Outlook: What Everyone Needs To Know About Regulations, Guidelines and the US Real Estate Market
11:00 AM- 12:00 PM
Industry Got You Down? - Re-energizing Your Business
12:00 PM- 1:15 PM
Networking Lunch
1:20 PM- 2:20 PM
Understanding the Servicing Landscape, What Your Clients Need
2:30 PM- 3:30 PM
Classification Conundrums
3:40 PM- 4:40 PM
Closing Session
5:30 PM- 8:30 PM
Presidential Reception
COMING SOON - The official conference app will have everything you need.  It will be available through Guidebook.
8:30 AM - 9:00 AM
Texas Ballroom G-J
Welcome to NAMFS 2019 - The NAMFS Leadership will present an update on the Association efforts over the past year.  We will also hear from the Presidential and Vice Presidential candidates (2019-2021) in advance of voting which begins after the Keynote Address.
9:00 AM - 10:00 AM
Texas Ballroom G-J
Mindset Makeover - Kenny Chapman
Do you have more? Does your team have more? Are you unsure how to tap into the full potential within your company and create a high performance team?
Kenny will guide you through an inspiring and engaging mindset makeover. He'll help you uncover what's holding you and your team back from reaching your highest potential and set you in motion to achieve more than you imagined you were capable of. You'll leave this session with proven strategies for bringing out the best in yourself and others. Through the principles of his influential book, The Six Dimensions of C.H.A.N.G.E. Kenny helps you:
 - Identify your limiting beliefs
 - Define the habits that drive you
 - Create new practices that will result in increased sales
 - And much more
10:00 AM - 4:00 PM
Texas Ballroom A-F
Opportunity Expo - Visit more than 40 exhibitors
10:50 AM - 11:20 AM
Texas Ballroom G-J
Focusing on Compliance - Property Pres Wizard
Join PPW for a discussion on how we can help your business with compliance.  In the session, we will demonstrate various featuresets and workflows that can help keep your company and associates within Client guidelines and compliant.  In today's changing environment, you need to ensure that you do all that you can to stay compliant with the Client, Servicer and Local & State governments. Good compliance practices lead to reduced chargebacks and fines.
Presenters:  Matt Zoldowski and Brandon Procaccini
11:30 AM - 12:00 PM
Texas Ballroom G-J
Messaging & Collaboration - EZ Inspections
Going beyond work order management and automation, the EZ platform has developed new features to let office and field staff conduct real-time communication between the web and the app. Office admins can also collaborate using our new messaging system, and view field staff location with our GPS tracking feature. Join EZ tech demo to learn how you can be more efficient with these new and exciting features.
Presenters: Yan Zang and Steve Schmidt
1:20 PM - 1:50 PM
Texas Ballroom G-J
OPPORTUNITY AVAILABLE - NAMFS has afforded the opportunity for those members who exhibit at the expo to hold a 30-minute meeting in the General Session room with conference attendees. This meeting will be open for all attendees to learn more about your business and the services you provide.
2:00 PM - 2:30 PM
Texas Ballroom G-J
A Quality Roadmap - National Field Representatives
NFR presents our expectations surrounding quality photos, detailed reporting and comprehensive estimates. The session will center around these items as a roadmap to improving performance, scorecard results and profitability.
Presenters:  Jen Rouleau, Chad Soppe and Chris Ford
2:40 PM - 3:10 PM
Texas Ballroom G-J
Follow the Blueprint Series: Government Contracting - Allied Supply Chain Support & Services

The Federal Government awarded over $4 Trillion on projects across the U.S. in the 2018 fiscal year!
In order to succeed in the government contracting market you must have a plan.
This introductory class is for those unfamiliar or new to government contracting, as well as, the more experienced seeking strategies to improve their success rate in this sector. Participants will leave educated and equipped with the framework necessary to make a determination if it's right for your business
Top 5 Takeaways:
1. Socioeconomic certifications
2. If the government purchases your product/service and where to find the contracts
3. Networking strategies to build brand awareness with agencies and primes
4. Differences between state and federal contracting
5. How to address the top 5 reasons why companies fail in government contracting
Presenter:  David D. Jackson Jr.
3:20 PM - 4:30 PM
Texas Ballroom G-J
The Future of Work: You can't compete for the best workforce talent of today with yesterday's approach
NAMFS will facilitate a conversation with Craig J. Lewis of GigWage.  Topics will include the Gig Economy, Payable Options, Diversification Strategies, and What Is On The Horizon.  A period of time at the end of the session has been allotted for Q&A.  Make sure you do not miss this information packed conversation!
Participants:  Eric S. Miller & Craig J. Lewis
4:30 PM - 5:00 PM
Texas Ballroom G-J
AWARDS & RECOGNITION SESSION - Join us a NAMFS recognizes sponsors, exhibitors and awards raffle prizes.  We will also announce the winner of the 2019 James R. Duncan Scholarship and recognize Vendors of the Year from those companies participating.
8:40 AM - 9:40 AM
Texas Ballroom G-J
Housing 2.0: How Technology and a New Generation of Consumers are Fundamentally Changing the Way People Find, Finance, and Buy Their Homes - Rick Sharga
In case you missed it, the long-rumored entrance of Millennials into the housing market is in full swing. The largest generational cohort on record now accounts for the largest percentage of homebuyers and almost two-thirds of first-time buyers. And don't look now, but right on the heels of these Millennial buyers is Generation Z – the most tech-savvy, most diverse group in the history of the country. The implications for the real estate and mortgage industries are massive, and companies and industry professionals are scrambling to change the way they do business to accommodate these new buyers and sellers, disrupting business processes that have been in place for a century or more. Join us and find out what the future of real estate transactions might be, and how real estate and mortgage companies are re-inventing themselves to survive – and thrive – in the new world order.
9:50 AM - 10:50 AM
Texas Ballroom G-J
The 2020 Industry Outlook: What Everyone Needs To Know About Regulations, Guidelines and the US Real Estate Market 
Are you stressed by the mortgage field services industry and economic uncertainty?  Learn about the current regulatory environment, the real estate market, and how to prepare now for the challenges facing the industry today and tomorrow.  A distinguished group of panelists will bring a variety of perspectives to help you understand how the state of the mortgage field services industry impacts your business. They will help you stay at the forefront of the changing landscape, prepare for challenges ahead, and reduce your stress from the unknown.
Moderator:  Rick Sharga, President, CJ Patrick Company
Panelist:  Nickie Bigenho, VP, Mortgage Contracting Services
Panelist:  Jodi Gaines, Vice Chair, Claims Recovery Financial Services
Panelist:  Robyn Markow, VP, Quality Claims Management
11:00 AM - 12:00 PM
Texas Ballroom G-J
Industry Got You Down? - Re-Energize Your Business
In any industry downturn, companies struggle to find new business and/or diversify their offerings as quickly as possible.  Some are forced to contract, or even cease operations.  There can be a tangible drain on energy, motivation, and morale as leaders evaluate their options.  In this session, members who have tackled these issues in the recent past will share their experiences, which will include both successes and failures, all the while remaining in our industry.
Moderator:  Adam Miles, Miles Preservation
Panelist:  Matt Connelly, CEO, Gryphon Group
Panelist:  Lori Garcia, Senior Director, Vendor & Risk Management, VRM
Panelist:  Kyle Heather, Director, Default Services, SingleSource Property Solutions
1:20 PM - 2:20 PM
Texas Ballroom G-J
Understanding the Servicing Landscape, What Your Clients Need
Hear directly from Servicers and Insurers on how the current landscape is impacting property preservation and how you can amplify your property services.
Moderator:  Lindsey Pryor, Vice President, Altisource
Panelist - Scott Arnold, SVP - Operational Initiatives Manager, Wells Fargo Home Mortgage
Panelist - Todd Pawlinski, VP - Property Preservation, Caliber Home Loans
Panelist - Candace Russell, VP - Post-Sale, Carrington Mortgage Services, LLC
2:30 PM - 3:30 PM
Texas Ballroom G-J
Classification Conundrums

Detailed Description: Labor & employment attorney and business counselor, Blaze Knott, will explore the best practices and key tips for properly classifying workers as either independent contractors or employees.  With the many constantly changing laws governing independent contractor classification issues, this program will provide guidelines to help be sure you have classified your workforce properly and to better understand steps you can take to establish and protect an independent contractor relationship.  The focus of the program will be on factors to keep in mind while reviewing or assessing independent contractor classifications and affirmative measures that can be taken to ensure a proper classification of your workers.
Presenter:  Blaze Knott, Attorney at Law, Littler Labor and Employment Law Solutions
3:40 PM - 4:00 PM
Texas Ballroom G-J
Closing - Join us as we announce the new Board and Officers. We will also pull raffle prizes, announce 2020 event information, and prepare for the Presidential Reception.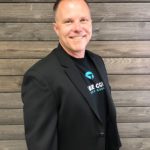 Kenny Chapman, The Blue Collar Coach and founder of The Blue Collar Success Group, entered the in-home service industry in 1994 when he bought a truck and plumbing company in western Colorado doing only $1,000 per month in revenue (yes, you read that correctly). Pager and "brick phone" in hand, Kenny scaled the company in only a few years to the point of creating personal income and freedom that was virtually unheard of in the industry. With his company systematized, he was able to take a six-month motorhome trip around the U.S. with his wife, "The Lovely Christy," while the company thrived under his remote leadership.
Others wanted to know his secrets, which came down to cutting-edge strategies for impactful training, effective reporting, management accountability, and proper implementation. Kenny became an E-Myth Certified Coach, took what he learned from mentors and personal experience, and began sharing his message with others in the industry who were sick of their businesses running their lives. He was quickly recognized as a talented speaker and took his message to the "big stage," touring with motivational legend Les Brown, honing his speaking and training skills and publishing his first book, The Six Dimensions of C.H.A.N.G.E. Kenny was named one of America's Premier Experts in 2011 for his work helping entrepreneurs scale their companies and live better lives.
During his time speaking in other industries, while still owning his company in Colorado, Kenny realized his heart was in helping business owners, leaders, and techs specifically within the in-home service industry. He launched The Blue Collar Success Group to fill what he recognized as a gap in the industry, to offer expert technician training and assist owners and leaders in creating businesses that serve their lives. Shortly thereafter, Kenny was awarded The Tom McCart Consultant of the Year Award in 2014 for excellence in the HVAC industry. He was inspired to write his second book, In-Home Sales Acceleration, which reached #1 International Best-Seller status in four business categories. Kenny also writes a monthly column for Plumbing & Mechanical Magazine. He has been seen on ABC, NBC, CBS and FOX, as well as featured in USA Today.
To this day, Kenny records all the Instant Meeting Maker tech training videos himself (these are part of our Essential Club Membership) and develops other web-based resources. He also helps our exclusive Titanium Club members systematize, scale, and enjoy their lives more, does high-level one-on-one Strategic Growth Intensives with owners, and trains select live Blue Collar Academies.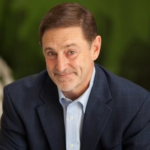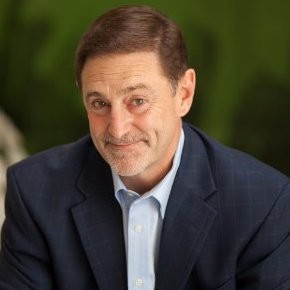 Rick is the founder of CJ Patrick Company, a consulting firm that helps real estate, financial services, and technology companies develop a position of competitive advantage and use it to drive business strategy, marketing, and sales.
An accomplished executive with over 30 years of experience in consumer and B2B marketing, Rick was formerly an Executive Vice President for Carrington Mortgage Holdings, responsible for PR, Social Media and Corporate Communications.
Rick was previously the Chief Marketing Officer of Ten-X, the leading online real estate marketplace, where he started in July of 2013 as EVP of the company's Auction.com business unit. Prior to that, Rick spent eight years at RealtyTrac, where as SVP he was responsible for marketing, business development and data operations, and won the Stevie® Award for National Marketing Executive of the Year. Before RealtyTrac, Rick developed and executed sales and marketing programs for technology companies such as Fujitsu, JD Edwards, Toshiba, and Hitachi; start-ups like Tickets.com; and consumer brands including Pizza Hut, Acura and Cox Communications.
One of the country's most frequently-quoted sources on real estate, mortgage and foreclosure trends, Rick has appeared regularly over the past 15 years on CNBC, the CBS Evening News, NBC Nightly News, CNN, ABC World News, FOX, Bloomberg and NPR.
Rick is a member of the Corporate Board of Governors of the National Association of Hispanic Real Estate Professionals, the Advisory Council of the Asian Real Estate Association of America and the Board of the Technology Council of Southern California, and was included in the Inman News Inman 100, an annual list of the most influential leaders in real estate in both 2013 and 2014.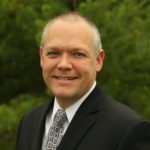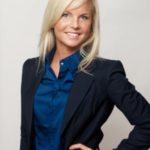 Heather Beers is a Managing Partner of Beers Housing, Inc which is a WOSB (Woman Owned Small Business).  She holds licensing in General Contracting, Real Estate and Appraisal.  After over 15 years of Leadership, she has a special talent for understanding the importance of managing within client guidelines and is very involved in the day to day operations. Heather thrives on challenges and leads in a "hands on" management style in developing and promoting change and success.
In 2016, Heather and Beers Housing, Inc. were selected to be a part of the SBA's 2016 Emerging Leaders of Atlanta Program.  In 2017, Heather was selected to be a part of the 2017 Georgia Mentor Protege Connection Program.  And, in 2018 and presently, she is serving as the Chair of the AMDC WOSB Affinity Group of the Five Star Institute.  She also served on the NAMFS Government Relations Committee since 2015.
Heather holds a BS from Jacksonville State University, a MS from the University of Alabama and a Ed. S. from Lincoln Memorial University in Leadership and Administration.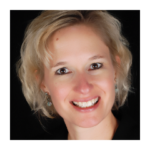 Nickie Bigenho is vice president of compliance for Mortgage Contracting Services, a nationwide provider of property preservation, inspections and REO property maintenance to the financial services industry. Her responsibilities include oversight of team operations for clients with government and conventional portfolios, account relationship management, customer satisfaction and subject matter expertise on FHA conveyance requirements.
With over 25 years of industry experience, Bigenho joined MCS in July 2008. Previously, she worked for Bank of America (formerly known as Countrywide Home Loans) for nearly 15 years, where she had responsibilities over the release of lien, payoff, cash management, foreclosure, claims and compliance processes. She also worked for HomeFed Bank as branch manager with responsibilities including loan origination, deposit retention and sales development.
Bigenho is a member of the MBA loan administration committee and MBA P&P Work Group.  She is chair of the National Association of Mortgage Field Services (NAMFS) Government Relations Committee.
Bigenho earned a Bachelor of Arts degree from the University of California, Santa Barbara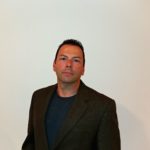 Matt Connelly, CEO, Gryphon Group, LLC
Matt has over 20 years' experience in mortgage banking and field services.  He manages the overall strategy, direction, and financial strength of Gryphon Group.  Over the years he has been active at an industry level mentoring many local preservation companies and being asked to participate on multiple contractor advisory boards for clients.  He is an active member of NAMFS participating in numerous committees.  Matt's background includes extensive experience with business start-ups, C-level management, sales management, and sales, primarily in the mortgage industry.  He has a B.S. in Business Management and Entrepreneurial Studies from Babson College, and an MBA in Finance from the Suffolk University Sawyer School of Management.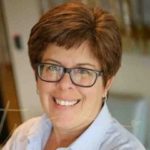 As CEO, Ms. Gaines has built CRFS into a highly successful and respected industry leader offering a full range of claims management solutions. With over 24 years of default and claims industry experience, she brings a wealth of knowledge and insight to the post foreclosure mortgage claim filing industry.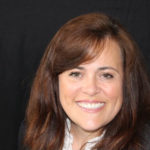 Lori Garcia is the Sr. Director of Vendor & Risk Management for VRM Mortgage Services.  Lori has been in the financial services industry for over 10 years and in the legal industry for 20+ years.  As a Sr. Director, Lori is responsible for ensuring cross-organizational alignment for vendor and risk management as well as assist in facilitating and implementation of strategic initiatives.  Lori has extensive experience in vendor management, contract negotiation, litigation, risk management, compliance, operational loss, project management and all aspects of customer relations functions.
Passionate about giving back to the community, Lori has served her community by serving on multiple non-profit boards including the Plano Children's Theatre Board of Directors and St. Jude CHRP and St. Jude Women, Lori has a passion for diversity and inclusion in the corporate and legal environments, with an emphasis on women in leadership.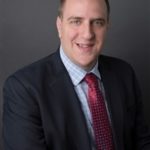 Kyle Heather, Director, Default Services, SingleSource Property Solutions
Kyle has over 15 years of experience in the mortgage services industry.  His wide range of leadership responsibilities have included full life cycle Preservation and REO disposition operations, valuations, client services, vendor management, and project management. Kyle's current focus is on managing a diverse REO Asset Management portfolio as well as the Property Preservation client experience team.  Kyle is committed to living out SingleSource's HOME Values of Health Esteem, Originality, Modesty, and Exceptional Customer Service to ensure success for every stakeholder in the process.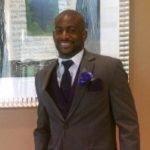 David D. Jackson Jr., COO & Lead Government Contracting Liaison, Allied Supply Chain Support & Services
David has an occupational background of over eight years in business development, government procurement, management, quality control, vendor management/sourcing and sales. David has achieved the majority of his professional goals due to his ambition and ability to exceed all expectations set before him. David has also built quite a reputation for him self based on integrity and his ability to cultivate and maintain long lasting client relationships. This ability has been used to liaison with diverse socioeconomic small businesses and the local and state agencies here in the state of Texas and now expanding nationally. Over the years he has also been very active in regards to fostering economic development, designing and implementing diversity and inclusion policies and strategies, as well as aiding small businesses with business process improvement initiatives directed at revenue generation, sustainability as well as the government procurement process. David has a contagious work ethic, passion, and "lead by example" attitude which has earned him the respect of his peers, some many years his senior, and his community.

Blaze R. Knott represents large and small employers in a wide variety of employment-related matters. Blaze advises and counsels clients facing employment and labor-related issues in the workplace, trains management and employees, and represents employers in single-plaintiff and class and collective action litigation, as well as before administrative agencies.
Blaze handles litigation and administrative charges involving employment discrimination and harassment, retaliation and whistleblowing, disability and leave of absence, wage and hour, misclassification, and unfair labor practice allegations, among other claims.
Blaze also advises employers on day-to-day employment-related issues and provides counsel regarding leave of absence policies, compliance, and administration. She counsels clients on proper classification of employees, disciplinary actions and/or terminations, interactive process issues, separation of employment negotiations, and the development of processes to manage employment law issues as they arise.  Blaze also assists clients with compliance efforts and in developing broad employer policies and handbooks.
Blaze provides training for employees and management regarding preventative strategies to avoid litigation, management strategies and best practices for the workplace, and leave of absence and disability issues and administration tips.
Prior to joining Littler, Blaze worked as a complex commercial litigation associate for a national law firm.
In law school, Blaze was a member of the Moot Court Board and a research and writing editor on the Business Law Review.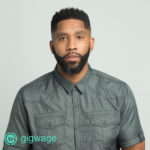 Craig J. Lewis, Founder/CEO, Gig Wage
Born and raised in North Texas, Craig J. Lewis is the Founder and CEO of Gig Wage, a venture capital backed technology startup, that's raised millions to build modern payment tools for the future of work. In an industry where forward thinking is a rarity, Craig's vision for innovation has pushed an antiquated industry to modernize by designing a service that meets the demand of on-demand workforces. "Simple. Fast. Easy."
As a North Garland High School alum he went on to graduate in 2004 as a B.A. recipient in Communication, with a Minor in Marketing at Morehead State University. From there he would go on to become a Professional Basketball player across Europe, until returning state side and becoming an expert in payroll technology, selling over $10 million in payroll related software for the likes of ADP and others.
Prior to building Gig Wage, in 2012, Craig became the Chief Strategy Officer of Kairos, a venture backed facial recognition/emotion detection startup that has received much success, such as being named one of the "Top 20 Startups" by The Wall Street Journal, and was selected to participate in the first ever Morgan Stanley Multicultural Innovation Lab, and reaching a 130M valuation.
Always relentless and unyielding, he transitioned his experience raising money in Silicon Valley to founding Gig Wage, in Dallas, TX. Gig Wage, a tech industry leader, is designed to meet the demands of the future workforce and well positioned to scale. In 2018, Steve Case (Founder of AOL) and his Revolution ROTR Venture Fund, invested in Gig Wage to help power the future of work.
As a black tech entrepreneur with significant business and growth results throughout his career, he understands the importance of work ethic, teamwork, and the sacrifices required to accomplish the impossible. Embodying the motto, "go for it", has been the creed which has propelled him. Notable accomplishments: authoring "The Sport of the Sales", contributor to Forbes, The American Payroll Association, PayTech Magazine and Thomson Reuters, sitting on the boards of Visit Dallas, the Friends of Fair Park, Marketplace Risk, and is a Founding Member of Forbes' Dallas Business Council.
As an evangelist of technology and its capacity for wealth creation and therefore its ability to improve lives, Craig's ultimate mission is to help millions of businesses and everyday people in the gig-economy by providing innovative software, unique business models, and a path to financial success. Craig is unabashedly committed to building this legacy for his family, wife, and his 4 beautiful children, while elevating the community around him through mentorship and growth.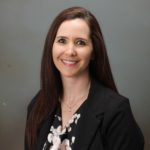 Robyn Markow is VP of Business Development at Quality Claims Management Corp, an industry-leading provider of hazard insurance claims services. She is a licensed public insurance adjuster and brings over 13 years of experience in hazard insurance claims and providing custom-tailored solutions to the mortgage industry. She has a wide range of experience including claims adjusting, borrower advocacy programs, hazard claim/repair transition programs, loss draft processing and investor claims which all play a critical role in minimizing servicing losses. Her passion is in identifying creative solutions which limit exposure to servicers while creating transparency through technology and reporting.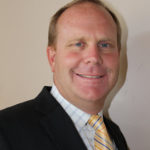 Adam Miles, owner of Miles Preservation in Southern California, has over 15 years of property preservation experience. He began his career in preservation in 1995 and in 1997, he formed Miles Preservation, LLC.
As Miles Preservation continued to do excellent work, more clients and contractors were added, and over the years what started as a "one-man shop" has turned into a thriving, premier regional preservation company recognized nationwide in the industry. Miles Preservation currently services five national clients in four western states with the help of over 180 preservation contractors and 15 office staff.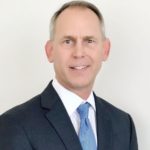 Mr. Pawlinski oversees all pre-sale property preservation and inspection activity for Caliber Home Loans. He also manages the FHA post-sale conveyance pipeline, FHA repairs and hazard claims. Mr. Pawlinski has over 30 years of default experience and has held various leadership positions in the mortgage servicing industry. His experience includes positions held at a property preservation firm, a national housing non-profit, Saxon Mortgage Services, and Countrywide Home Loans.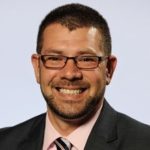 Brandon Procaccini, Property Pres Wizard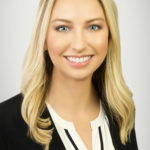 Ms. Pryor serves as the Senior Manager of Business Development at Altisource Field Services where she leads strategic product and business initiatives. Previously, Ms. Pryor served as a client relationship manager ensuring client satisfaction by her ability to swiftly recognize and resolve problems. Prior to joining Altisource, Ms. Pryor held management positions at Bank of America and Mr. Cooper where she gained invaluable experience in operations, vendor management and industry relations. Ms. Pryor holds a Bachelor of Science from Kansas State University and actively participates in Real Estate and Mortgage Servicing events.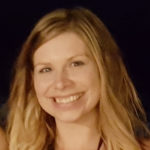 Jennifer Rouleau, Contractor Services Manager, National Field Representatives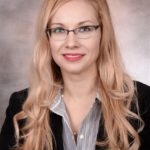 Candace Russell is the Vice President of Post Sale at Carrington Mortgage.  Candace has 15 years with in the mortgage industry with a specialization in Post Default Government product. She currently manages post sale activities for Carrington including Property Preservation, Evictions, Title, HOA, VPR, and Risk/Recovery. Candace is proud to partake in the MBA's initiatives with MPOWER and MPACT as well as  taking on the role of Vice Chair for the MBA Loan Administration Committee. In her free time, Candace has recently established a local leadership group for women and minorities in the Mortgage industry. The group, "UR:Represented" is focused around increasing practical skills for development, identifying opportunities unique to our industry, and creating a support network of goal oriented peers.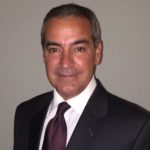 Steve Schmidt is the vice president of client relations at EZ Inspections.  His background before EZ was in corporate sales in the insurance industry selling loss control inspections, data analytics, form language and other insurance related offerings.  In addition to selling to the mortgage field service industry, Steve actively looks to increase EZ Inspections current customer's volume by working to expand in other niches where field services are needed.
Chuck Sockol, Vice President, Millennium Capital & Recovery Corp
Chuck is a veteran of field services industries going back over 20 years.  He is a familiar face at industry events, and has sat on, or moderated, panels at many of those events.  He has also offered demonstrations and/or training sessions on both products and services across the country.  His recent focus has been mainly Sales, Business Development, Marketing, and Industry Relations.  Prior to this his specialty was primarily Vendor Procurement, Management, Compliance, and Field Operations.  His professional experience includes mortgage default field services, related technology, automotive field services, and insurance claim operations.  He has served our industry through NAMFS since 2009, where he has held the positions of Committee Chair, Board Member (twice), and Vice President.  Chuck has a Bachelor of Arts degree from Baldwin-Wallace University, AIC and AIM designations from the Insurance Institute of America, and many years of continuing education.

Chad Soppe is the Vice President of Property Preservation for National Field Representatives, a national provider of property preservation services and inspections to the financial services industry. In this role, he is responsible for the oversight of property preservation operations as well as a taking an active role in client relationship management.
Prior to joining NFR in 2016, Chad worked for Wells Fargo Home Mortgage for nearly 10 years where he had roles in FHA Claims, Loss Analysis, Reverse Mortgages, Property Preservation and Vendor Management. After leaving WFHM, Chad worked for ServiceLink Field Services where he was the AVP of Vendor Management.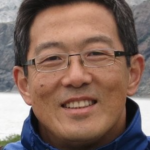 Yan Zang is the co-founder and president of EZ Inspections. After receiving his Ph.D. degree from Stanford University, Yan spent 8 years in Silicon Valley's high tech industry, with experience spanning hardware and software engineering, product design and management. Since 2000, Yan has collaborated with industry experts and co-founded a number of start-up companies providing technology solutions to financial services, field service and property management industries.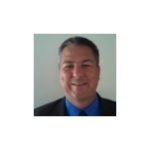 Matt started in the field services industry covering Ohio and Michigan. He and his partners developed PPW to meet the needs of their growing business. As PPW grew, they had to make a decision. In January of 2011, they closed their contracting business so they could devote all their time and energy to PPW. Matt uses his knowledge gained from his own experiences, and the experiences of others, to help his clients run better, more profitable companies.
Property Pres Wizard (PPW) is a web-based work order management system designed by contractors for contractors. It is designed to track work orders, photos, notes, bids, and invoices. As well as keeping track of your history at each property.