NAMFS 2019 has everything for the mortgage field services professional!
7:00 AM – 1:00 PM
John Ward Memorial Golf Outing
7:00 AM – 1:00 PM
NAMFS Gives Back
12:00 PM – 9:00 PM
Registration Opens
12:00 AM – 5:00 PM
Opportunity Expo Setup (Exhibitors Only)
4:00 6M – 6:00 PM
NAMFS Board of Directors Meeting (Board Members Only)
6:00 PM – 9:00 PM
Welcome Reception
7:30 AM – 8:30 AM
Business Breakfast
8:30 AM – 9:00 AM
Opening Session & Welcome
9:00 AM – 10:00 AM
MINDSET MAKEOVER - Kenny Chapman

10:00 AM–4:00 PM
Opportunity Expo
10:50 AM–11:20 AM
Property Pres Wizard
11:30 AM–12:00 PM
EZ Inspections
12:00 PM–1:15 PM
Networking Lunch
1:20 PM–1:50 PM
Tech Demonstration
2:00 PM–2:30 PM
Tech Demonstration
2:40 PM–3:10 PM
Tech Demonstration
3:20 PM–3:50 PM
Tech Demonstration
4:00 PM–4:30 PM
Tech Demonstration
7:30 AM- 8:30 AM
Business Breakfast
8:40 AM- 9:40 AM Keynote
HOUSING 2.0 - Rick Sharga

9:50 AM- 10:50 AM
The 2020 Industry Outlook: What Everyone Needs To Know About Regulations, Guidelines and the US Real Estate Market
11:00 AM- 12:00 PM
Industry Got You Down? - Re-energizing Your Business
12:00 PM- 1:15 PM
Networking Lunch
1:20 PM- 2:20 PM
Understanding the Servicing Landscape, What Your Clients Need
2:30 PM- 3:30 PM
Worker Classification
3:40 PM- 4:40 PM
Closing Session
5:30 PM- 8:30 PM
Presidential Reception
COMING SOON - The official conference app will have everything you need.  It will be available through Guidebook.
Thursday Keynote Speaker - Kenny Chapman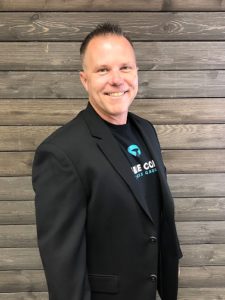 9:00 AM - 10:00 AM
Thursday, September 5
Texas Ballroom H-J
Sponsored by: Brunswick Companies
Mindset Makeover

Do you have more? Does your team have more? Are you unsure how to tap into the full potential within your company and create a high performance team?
Kenny will guide you through an inspiring and engaging mindset makeover. He'll help you uncover what's holding you and your team back from reaching your highest potential and set you in motion to achieve more than you imagined you were capable of. You'll leave this session with proven strategies for bringing out the best in yourself and others. Through the principles of his influential book, The Six Dimensions of C.H.A.N.G.E. Kenny helps you:
 - Identify your limiting beliefs
 - Define the habits that drive you
 - Create new practices that will result in increased sales
 - And much more
Kenny Chapman, The Blue Collar Coach and founder of The Blue Collar Success Group, entered the in-home service industry in 1994 when he bought a truck and plumbing company in western Colorado doing only $1,000 per month in revenue (yes, you read that correctly). Pager and "brick phone" in hand, Kenny scaled the company in only a few years to the point of creating personal income and freedom that was virtually unheard of in the industry. With his company systematized, he was able to take a six-month motorhome trip around the U.S. with his wife, "The Lovely Christy," while the company thrived under his remote leadership.
Others wanted to know his secrets, which came down to cutting-edge strategies for impactful training, effective reporting, management accountability, and proper implementation. Kenny became an E-Myth Certified Coach, took what he learned from mentors and personal experience, and began sharing his message with others in the industry who were sick of their businesses running their lives. He was quickly recognized as a talented speaker and took his message to the "big stage," touring with motivational legend Les Brown, honing his speaking and training skills and publishing his first book, The Six Dimensions of C.H.A.N.G.E. Kenny was named one of America's Premier Experts in 2011 for his work helping entrepreneurs scale their companies and live better lives.
During his time speaking in other industries, while still owning his company in Colorado, Kenny realized his heart was in helping business owners, leaders, and techs specifically within the in-home service industry. He launched The Blue Collar Success Group to fill what he recognized as a gap in the industry, to offer expert technician training and assist owners and leaders in creating businesses that serve their lives. Shortly thereafter, Kenny was awarded The Tom McCart Consultant of the Year Award in 2014 for excellence in the HVAC industry. He was inspired to write his second book, In-Home Sales Acceleration, which reached #1 International Best-Seller status in four business categories. Kenny also writes a monthly column for Plumbing & Mechanical Magazine. He has been seen on ABC, NBC, CBS and FOX, as well as featured in USA Today.
To this day, Kenny records all the Instant Meeting Maker tech training videos himself (these are part of our Essential Club Membership) and develops other web-based resources. He also helps our exclusive Titanium Club members systematize, scale, and enjoy their lives more, does high-level one-on-one Strategic Growth Intensives with owners, and trains select live Blue Collar Academies.
Friday Keynote Speaker - Rick Sharga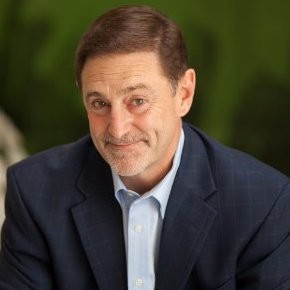 8:40 AM - 9:40 AM
Friday, September 6
Texas Ballroom H-J
Sponsored by: Brunswick Companies
Housing 2.0: How Technology and a New Generation of Consumers are Fundamentally Changing the Way People Find, Finance, and Buy Their Homes
Keynote Speaker - Rick Sharga
In case you missed it, the long-rumored entrance of Millennials into the housing market is in full swing. The largest generational cohort on record now accounts for the largest percentage of homebuyers and almost two-thirds of first-time buyers. And don't look now, but right on the heels of these Millennial buyers is Generation Z – the most tech-savvy, most diverse group in the history of the country. The implications for the real estate and mortgage industries are massive, and companies and industry professionals are scrambling to change the way they do business to accommodate these new buyers and sellers, disrupting business processes that have been in place for a century or more. Join us and find out what the future of real estate transactions might be, and how real estate and mortgage companies are re-inventing themselves to survive – and thrive – in the new world order.
Rick is the founder of CJ Patrick Company, a consulting firm that helps real estate, financial services, and technology companies develop a position of competitive advantage and use it to drive business strategy, marketing, and sales.
An accomplished executive with over 30 years of experience in consumer and B2B marketing, Rick was formerly an Executive Vice President for Carrington Mortgage Holdings, responsible for PR, Social Media and Corporate Communications.
Rick was previously the Chief Marketing Officer of Ten-X, the leading online real estate marketplace, where he started in July of 2013 as EVP of the company's Auction.com business unit. Prior to that, Rick spent eight years at RealtyTrac, where as SVP he was responsible for marketing, business development and data operations, and won the Stevie® Award for National Marketing Executive of the Year. Before RealtyTrac, Rick developed and executed sales and marketing programs for technology companies such as Fujitsu, JD Edwards, Toshiba, and Hitachi; start-ups like Tickets.com; and consumer brands including Pizza Hut, Acura and Cox Communications.
One of the country's most frequently-quoted sources on real estate, mortgage and foreclosure trends, Rick has appeared regularly over the past 15 years on CNBC, the CBS Evening News, NBC Nightly News, CNN, ABC World News, FOX, Bloomberg and NPR.
Rick is a member of the Corporate Board of Governors of the National Association of Hispanic Real Estate Professionals, the Advisory Council of the Asian Real Estate Association of America and the Board of the Technology Council of Southern California, and was included in the Inman News Inman 100, an annual list of the most influential leaders in real estate in both 2013 and 2014.